CORENDON PLAZA
AMSTERDAM SCHIPHOL AIRPORT HOTEL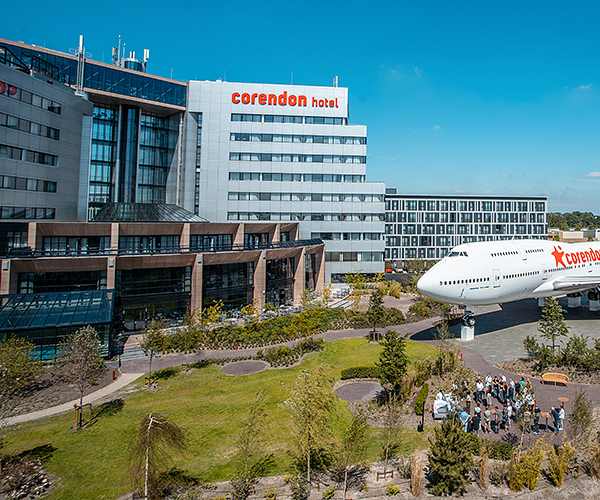 Just a stone's throw away from Schiphol Airport.
Corendon Plaza Amsterdam Schiphol Airport Hotel is the perfect base for your stay in Amsterdam. With modern rooms, excellent facilities, and a convenient location near the airport, we offer comfort and convenience during your stay.
Our friendly staff is ready to assist you and make your stay unforgettable. Enjoy a delicious breakfast in our restaurant, relax in our lounge bar, and stay active in our fitness room. Indulge yourself with a visit to our spa and sauna for ultimate relaxation.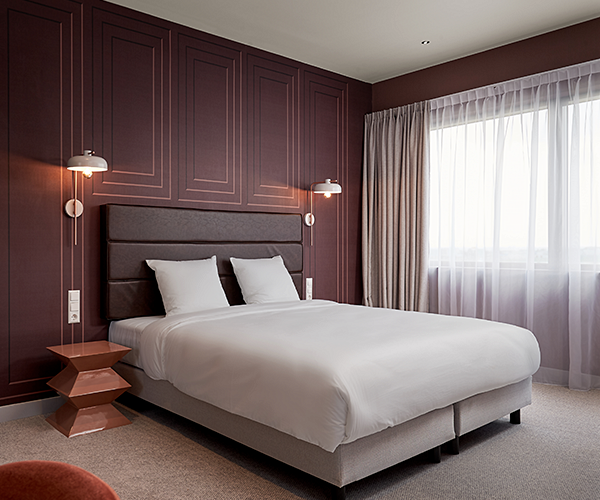 Everything you need for a pleasant stay.
Our guests can enjoy a wide range of accommodations, from standard rooms to luxurious suites, all tastefully decorated and equipped with modern facilities
Plaza Rooms & Suites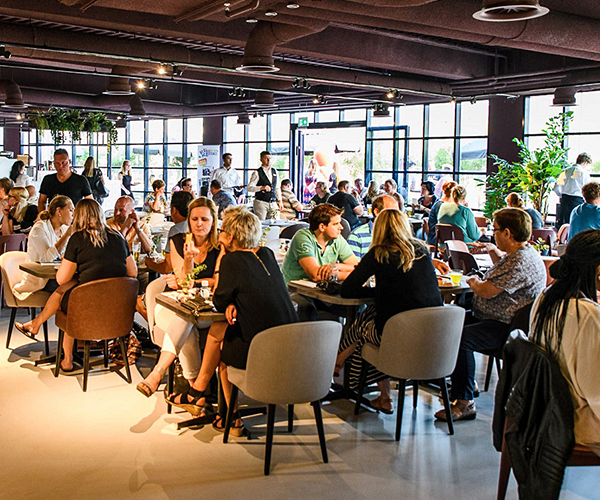 Corendon All You Can Eat Restaurant.
Breakfast buffet & all-you-can-eat dinner. Our restaurant is located in the Plaza building where you can enjoy a tasteful all-you-can-eat buffet for 2 hours.
Open daily from 07:00 – 22:00
Kitchen closes at 21:45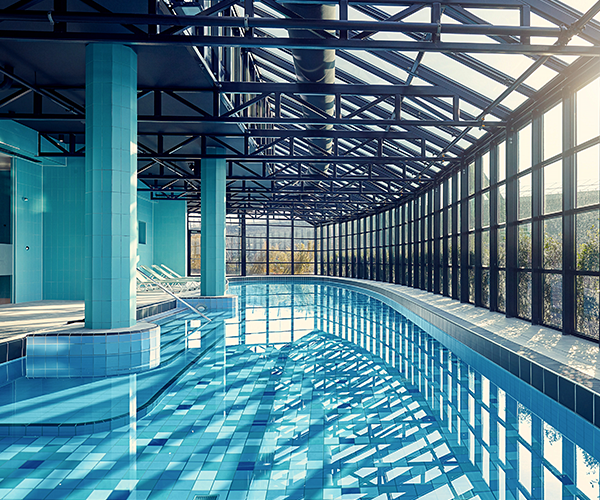 Village Spa & Fitness.
Start your day off right with some exercise in our luxurious gym, go for a swim in our indoor pool, and relax in the Turkish steam bath or Finnish sauna. At Corendon Village Spa & Fitness, you can work on your physical well-being and indulge in pure relaxation.
More information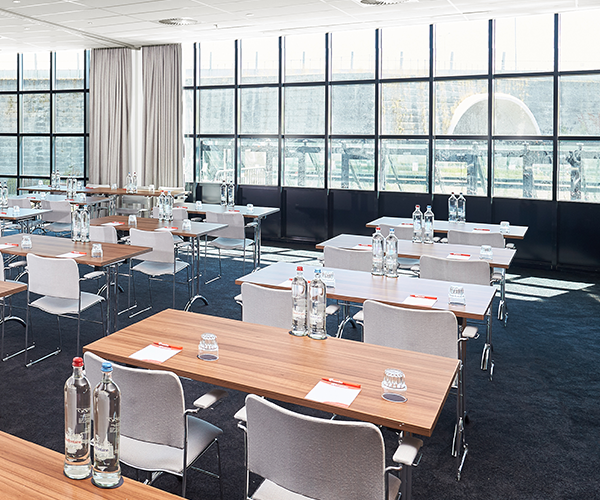 Meeting & Events
Corendon Village Hotel Amsterdam boasts 11 innovative and flexible meeting rooms. The fully equipped Meeting & Event Center combines functionality, state-of-the-art technology, and personalized service to accommodate a wide range of different meeting and event set-ups.
More information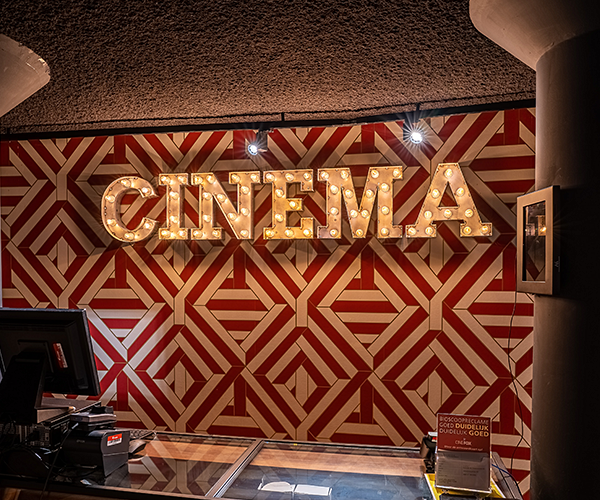 Corendon Cinema
Come and enjoy a night out with family or friends at Corendon Cinema. Here, you can enjoy the latest movies in our comfortable cinema seats. Our state-of-the-art equipment and sound systems ensure an unforgettable movie experience.
Corendon Cinema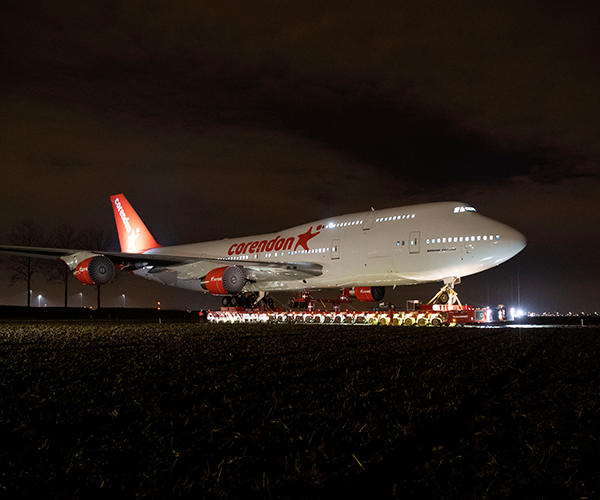 Corendon Boeing 747
The Boeing 747-400, the former KLM aircraft 'City of Bangkok', made its first commercial flight in June 1989. After 30 years of loyal service, the airplane found a new final destination: the backyard of the Corendon Plaza Amsterdam Schiphol Airport Hotel.
TIP! Take an original picture with our Boeing 747 and share it with #CorendonBoeing747 on Instagram.
Insta point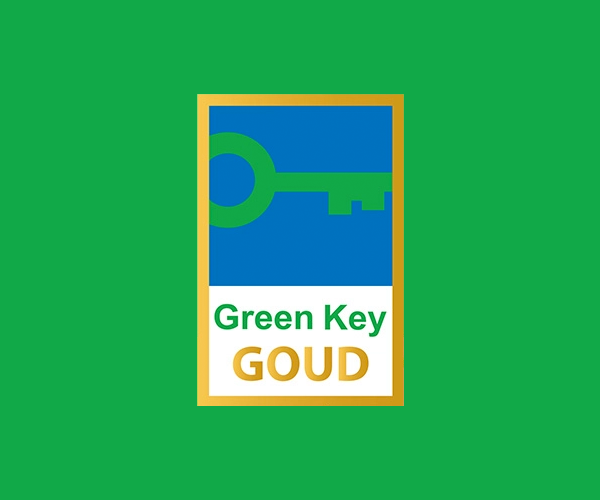 We are Green Key gold certified.
The Green Key is an international quality mark for sustainable tourist and business accommodations where you can consciously enjoy all the greenery. The attention for nature and the environment is combined with comfort for you as a guest.
Companies that have a Green Key certificate do much more in the area of sustainability than the law prescribes. The goal is to save the environment by using less water, gas and electricity and producing less waste. Companies with this label do everything they can to minimize their impact on nature and the environment. We as Corendon Hotel & Resorts think it is important to be environmentally friendly and do everything we can to stay green.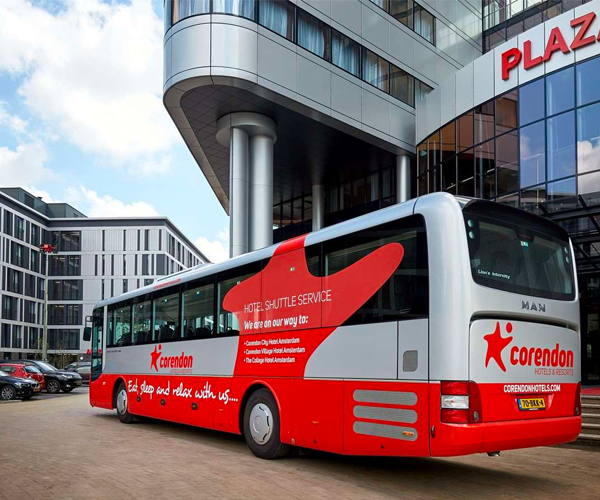 Schiphol Airport Shuttle
Especially for hotel guests, Corendon Village Hotel Amsterdam offers a complimentary hotel shuttle service from Amsterdam Schiphol Airport to the hotel.
Shuttlebus Service