Livingstone Jan Thiel Resort
This recently renovated resort is the ideal place for diving or snorkeling with your party. Breakfast is usually included when booking your stay.
4-star hotel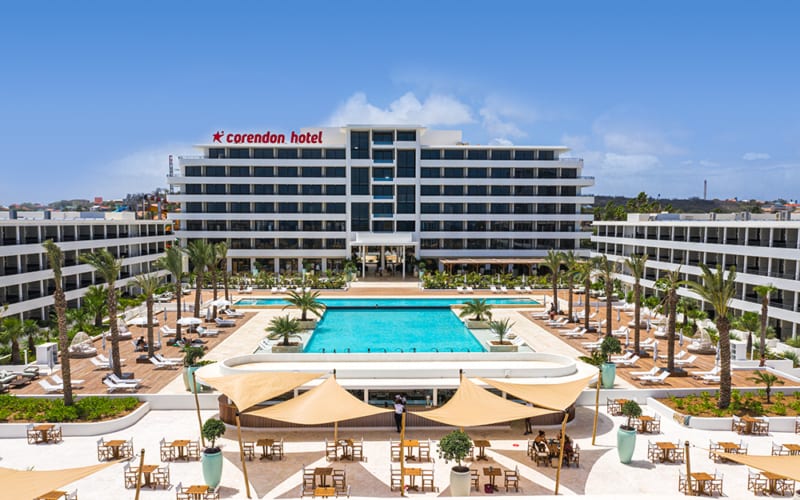 Corendon Mangrove Beach Resort
Enjoy a carefree sun holiday in the Caribbean. Unlimited food, drinks and relaxation from your luxury beach bed on the white private beach, which is only accessible to hotel guests, while you enjoy the sunset.
5-star hotel
Resort promotions and deals
You can find the best deals of the island right here. From a sunny all inclusive holiday to a romantic stay for two on the most beauftiful spots of the island. Feel the Caribean vibe with Corendon Hotels & Resorts.
Check the best available deals
Atlantic Standard Time (AST)
It is 6 hours earlier on Curaçao than in the Netherlands
Spoken languages
Papiamento, Spanish, English, Dutch and German
Payment unit in Curaçao
Antillean guilder (ANG)
The temperature is the same all year round
Between 24 °C at night and 32 °C during the day