Wedding Venue
Find the perfect romantic setting for your dream wedding at our venue.
Looking for a unique wedding venue? Celebrate your wedding in a beautiful setting with a Boeing 747 as a backdrop. Our venues are suitable for both indoor and outdoor weddings. After the ceremony, enjoy a toast, dinner or party in our Mondi Pianobar & Restaurant @ Skybar 747. Look back on the day in our cinema and stay overnight in a romantic bridal suite with breakfast.
Our team is happy to assist you in organizing your unforgettable day at this special location.
Request a Proposal
Locations to say 'Yes' to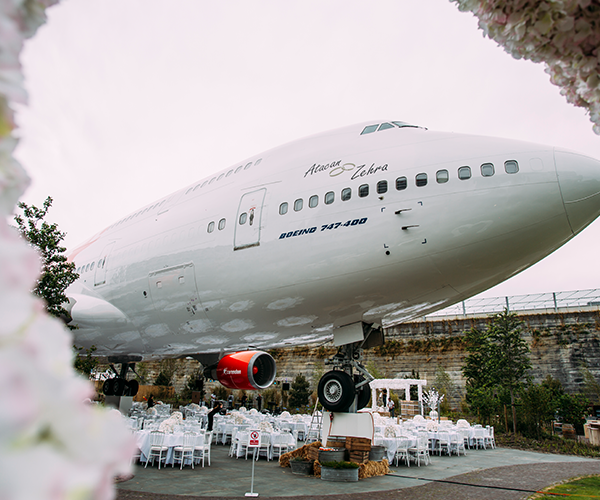 Getting married under a Boeing 747
Getting married under the wings of a real Boeing 747 in our picturesque backyard – a unique and breathtaking location for your special day. Let the Boeing 747 be a stunning backdrop for your beautiful wedding photos, surrounded by lovely decorations and flowers.
We take care of everything, from catering to decorations, so you can fully relax and enjoy your fairytale day. Your friends and family will never forget this unique experience.
Request a quote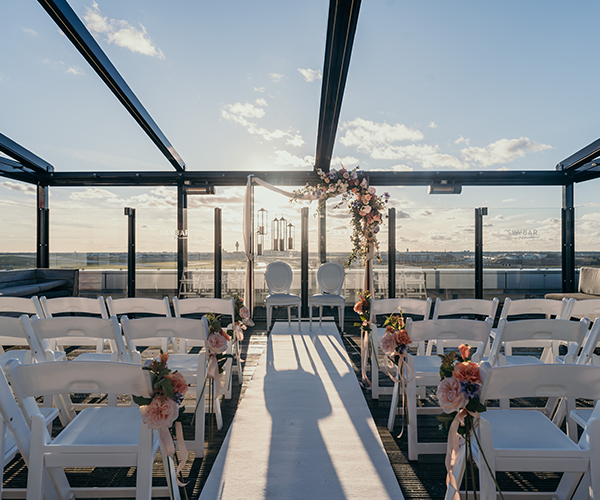 Getting married at great heights
Get married at great heights with a view of Schiphol and make your day unforgettable at Mondi Pianobar & Restaurant @Skybar 747. This enchanting location offers a romantic and unforgettable atmosphere with airplanes in the sky and the lights of Schiphol in the background.
We take care of everything, from the ceremony to the dinner and/or party in our restaurant, to let you relax and enjoy your day. With us, the possibilities are endless.
Request a quote
Enchanting ballrooms
Make your wedding dreams come true in our beautiful wedding venue with a view of the Boeing 747 in our garden. We ensure that the venue is transformed into a fairytale location for the most beautiful day of your life.
The decoration of the wedding venue plays an important role in this. With beautiful flowers, candelabras and matching table decorations, the possibilities are endless. In addition, we offer backdrops to make the photos of the bride and groom even more beautiful, such as with beautiful flowers, lights or a beautiful view.
Request a quote