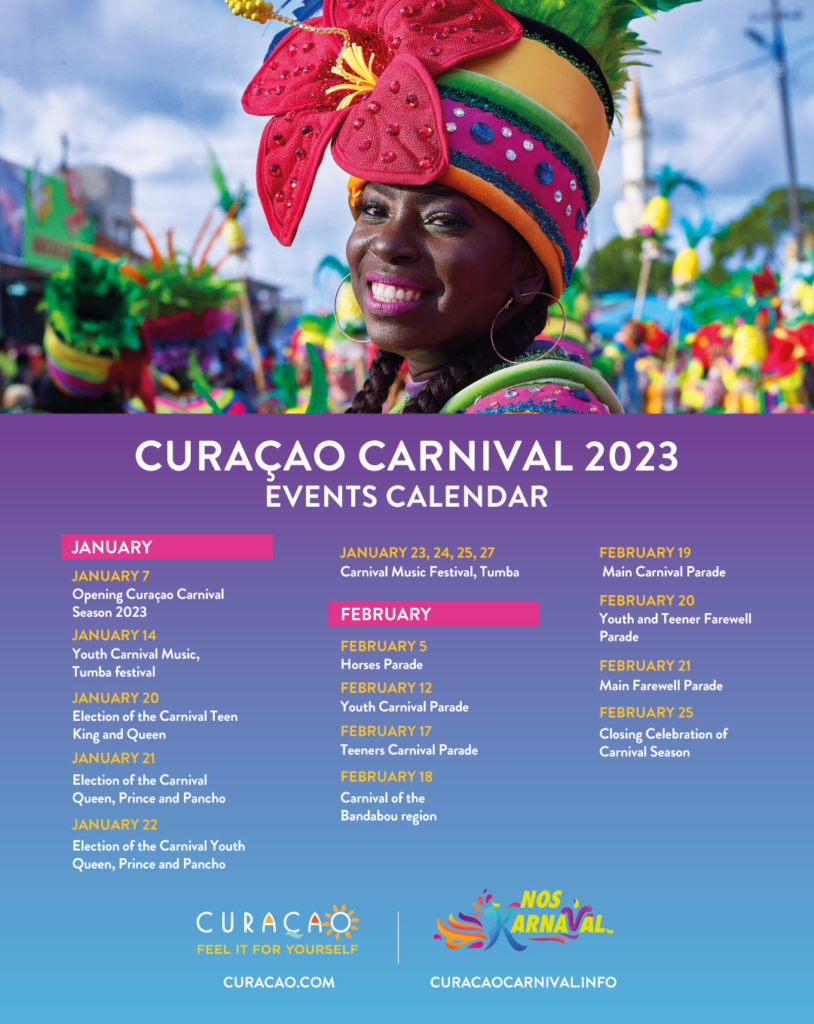 Curacao Carnival 2023
Curaçao Carnival starts just days after the new year begins and runs until the evening before Ash Wednesday, which is on a different date each year. The main parades of Curaçao Carnival happen during the last 10 days of the Carnival period.
Please visit the website for more information.