Grand Park Lara
Experience comfort and convenience during your holiday!
Stay
Discover our spacious family rooms !
Bathroom with walk-in shower
Activities & Animation
Discover all our possibilities and experience a unique holiday in Grand Park Lara!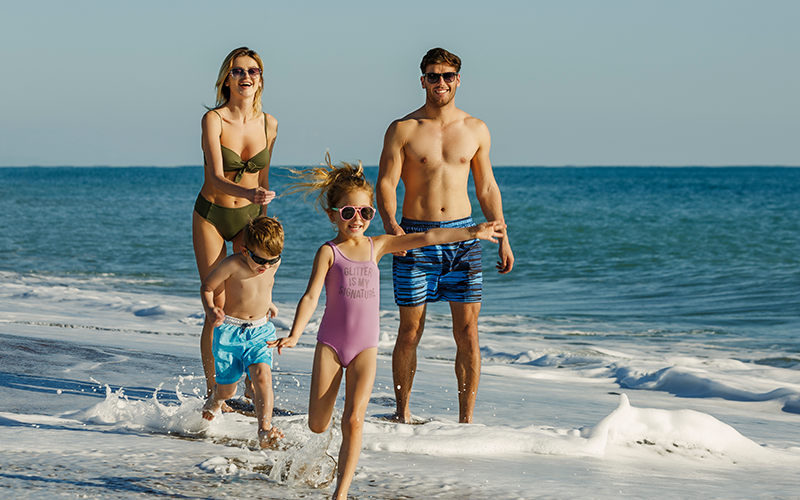 Beach
Grand Park Lara makes your holiday colorful with all inclusive concept and beach privileges such as private sandy beach and its snack bar just in a walking distance as well as shuttle service to the beach for the comfort of families with children.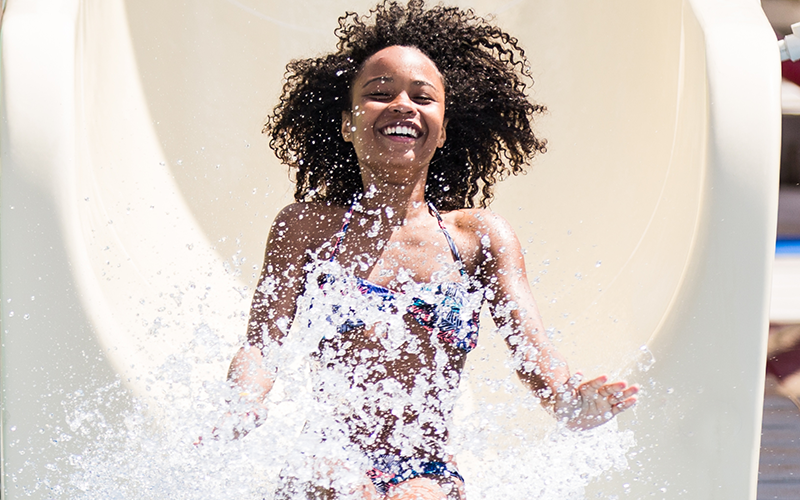 Aquapark
While outdoor pools,kids pool and its slides are the address of entertainment in summer, you can enjoy its outdoor heated pool in winter and autumn.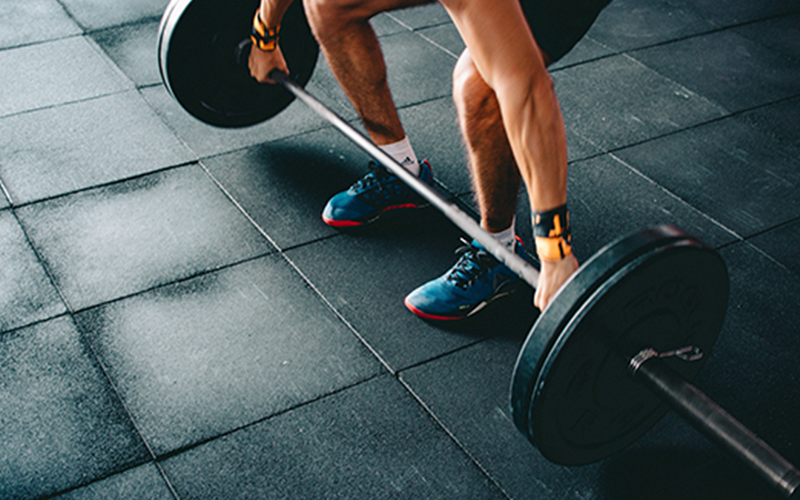 Fitness
Keep fit with various sport activities during the day by expert trainers in fitness salon.
You can start your day with yoga, pilates and stretching sport activities in the open air accompanied by trainers.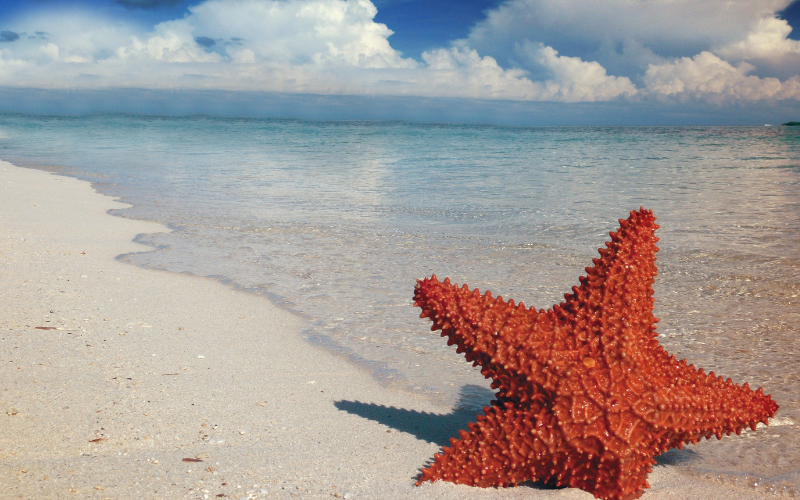 Services
Enjoy the comfort of 24 hour free restaurant , ice cream service , waffle & baked potato corner for children and all inclusive snack on the beach during your holiday.
Cory & Friends mini club is at your service all day long with indoor and outdoor playgrounds for 4-12 years old children.
While providing you a pleasant holiday full of sport and entertainment activities, our animation team's professional shows will be a part of your sweet memories as well.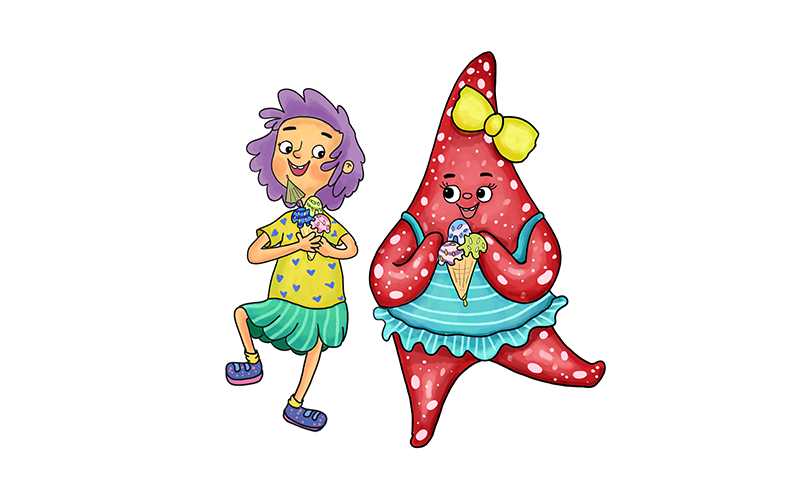 Mini Club
In addition to the indoor playground of Cory & Friends mini club where our children ,aged 4-12, will enjoy their time they can also relieve their energy in the outdoor playground, both learning and having fun during the holidays with colorful activities.
*Some activities may vary depending on season.
*Popcorn service is offered speciallyin cinema room.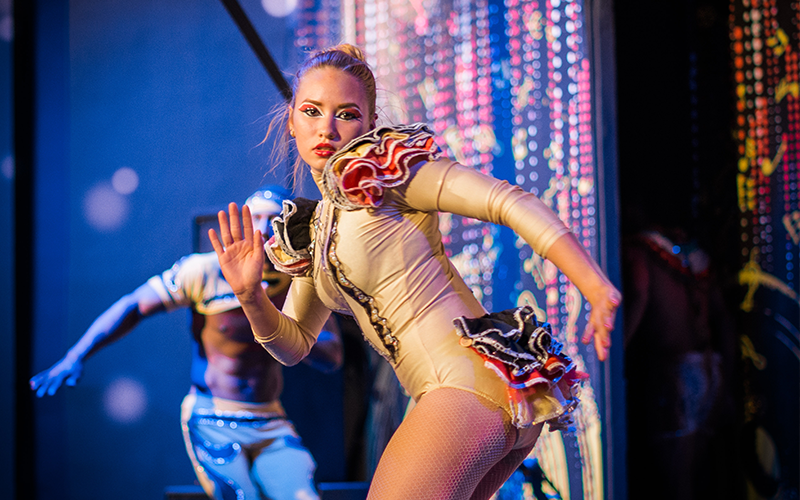 Event
Sports and pool activities brighten up your days along side joyful nights with DJ performances  and concept parties.

Restaurants and Bars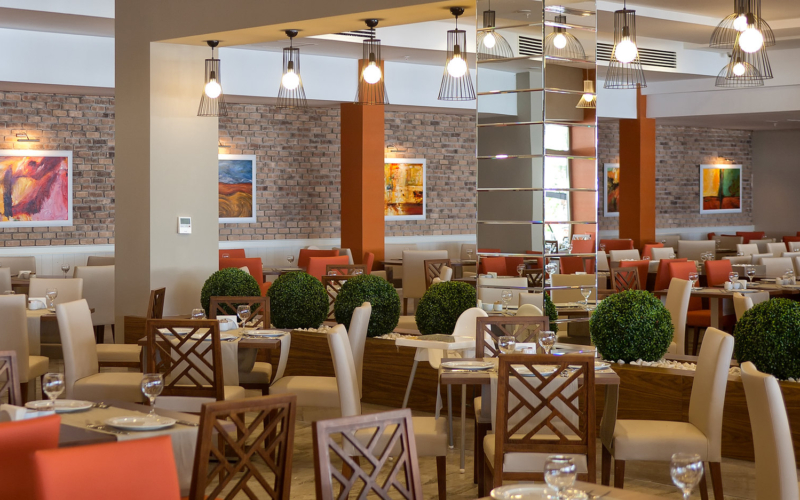 Zephyrantes Main Restaurant
Discovery Turkish cuisines flavors at Zephyrantes main Restaurant.Open buffet serves a rich choice of local and international tastes.
Serves all inclusive open buffet breakfast, lunch and dinner to our guests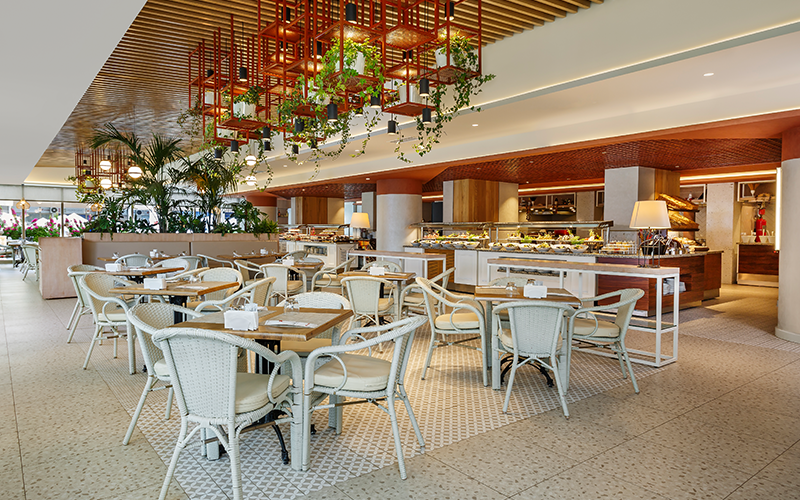 Tulip Bistro
You will add flavor to your holiday with food and drinks suitable for your taste in the indoor and outdoor areas of the Tulip bistro restaurant, which provides late breakfast, dinner and 24-hour food service.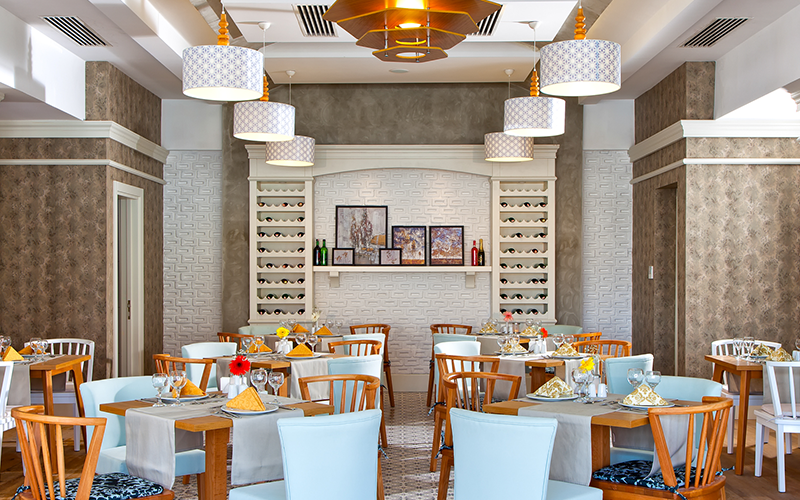 Peppermint A'La Carte Restaurant
Those who would rather have their dinner at a stylish restaurant ,can enjoy international dishes being served at Peppermint A'la Carte Restaurant.
* Restaurant is available 6 days a week for a fee and reservation is required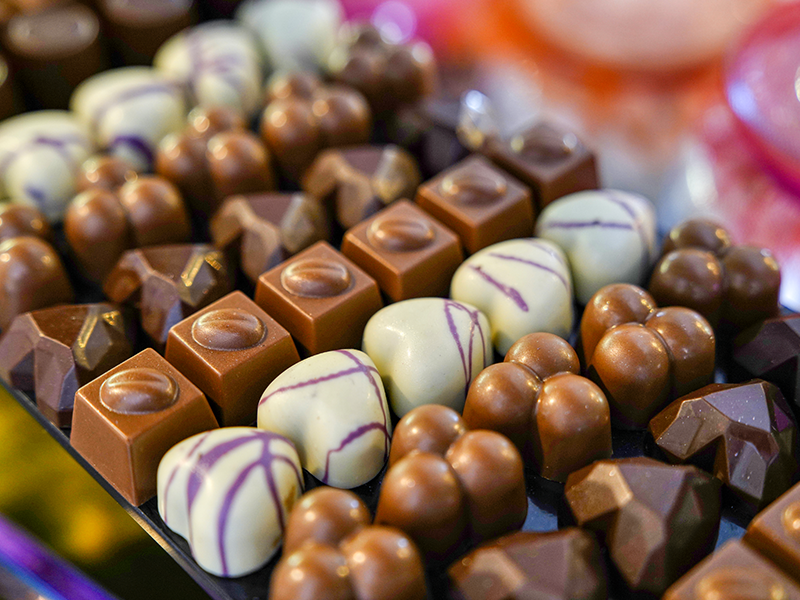 Patisserie
You will spend a joyful time at our patisserie which is formed from exceptional tasteful desserts and chocolates.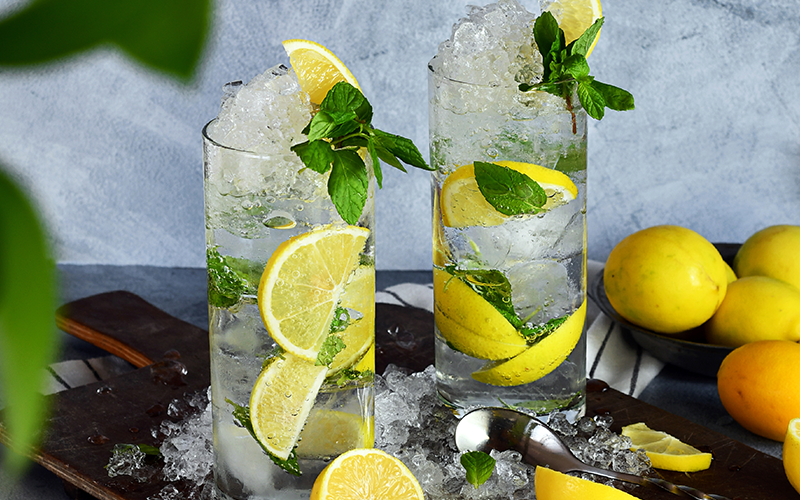 Bars
Savor your holiday by poolside's refreshing atmosphere with delicious cocktails created from special recipes . Taste the alcoholic and non-alcoholic drinks of all inclusive concept on the unique sandy beach of Mediterranean shores.
*Some alcoholic and non-alcoholic drinks are subjet to extra fee.

Spa & Wellness
Perfect place to relax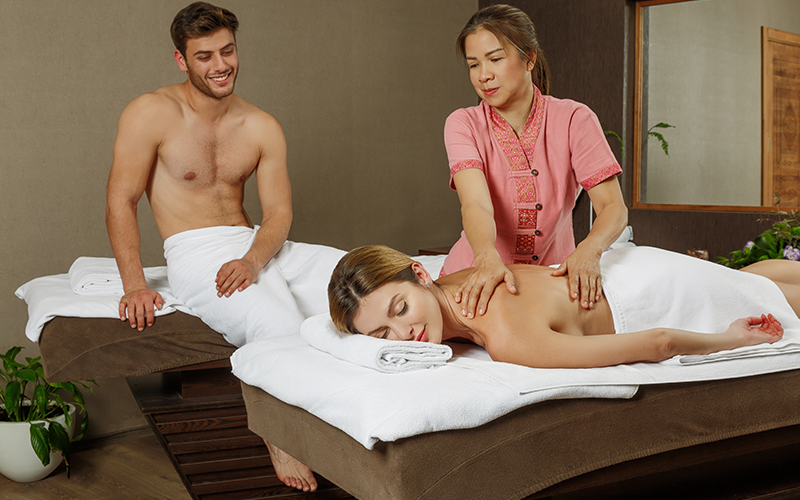 Spa
After exploring the city pamper yourself with SPA treatment at Grand Park Lara where you enjoy sun,beach and your holiday.
Your body and soul will relax with private SPA experience offered in turkish bath,sauna and steam room along side soothing aromatic oils and professional massage techniques.
Grand Park Lara is the right address to explore the beauties of City while enjoying a cozy and comfortable holiday.
You will feel all inclusive concept at every moment of your with areas of Hotel , restaurants and bars located in almost every corner of the hotel, holiday by modernly decorated spacius family rooms with balcony.
You will enjoy your holiday in hotel's own private beach and all inclusive concept.
For our guests those who want to explore beauties of the city while enjoying their holidays, Grand Park Lara' s location and quality of service is the preference reason.
The Hotel is located 14 km away from the airport, 9 km from Düden waterfalls visual feast and 18 km from Antalya's heart Kaleiçi Hadrian's Gate and the Marina to offer an opportunity for exploring the city.
The right to change the operation hours and services is reserved by the hotel management. Outdoors are prepared depending on the weather conditions.
Hotel management reserves the right to change or cancel facility units, service hours and services. Hours and service locations of outdoor units and entertainment programs may change or be canceled depending on weather conditions.
OUR HOTEL RESERVES THE RIGHT TO MAKE THE NECESSARY CHANGES TO IMPLEMENT THE MANDATORYPROCEDURES IN ACCORDING TO THE CIRCULARS PUBLISHED BY THE MINISTRY OF TOURISM,MINISTRY OF INTERIOR AND THE MINISTRY OF HEALTH DURING THE PANDEMIC.
For your business trips planned within the borders of Antalya,
Accommodation and Hall for your dealer and private company meetings
we aim to meet your needs.
We appeal to a service understanding above your expectations with our special price policy for companies, institutions and organizations.
In our facility, where our COVID-19 measures are at the highest level, we create a safe accommodation area for you by strictly following all instructions and measures from legal authorities.
We would be pleased to welcome you, your company guests and employees in our facility, which also serves in the winter season.
For reservation and price information, we kindly ask you to send your accommodation details by e-mail to [email protected]
Our hotel is suitable for the disabled
Must be notified at the time of booking.
May your little friends be with you when you go on vacation.
Pets (Max. 8 Kg) are accepted at the reservation stage, after written confirmation by the hotel.
Pets are not allowed in the hotel public areas
For pet accommodation, it is necessary to contact the hotel first and obtain confirmation of availability from the facility.
We kindly request you to contact the hotel for pet accommodation details.
Grand Park Lara located in the tourism capital of Turkey, Antalya region – Lara . Our hotels are planned in such a way that our guests can experience the comfort and convenience of their home while on vacation
Grand Park Lara Hotel with its 35,000 m2 area is located in Turkey's Tourism Capital Antalya – Lara – Kundu.
It is 16 kilometers from Antalya city centre, 14 kilometers from the Airport and 200 meters from the private beach.
Our Hotel is designed so that our guests can experience the comfort and convenience of their own home during their holiday.
WE ARE HERE FOR SUSTAINABILITY!
We strive to keep the environmental and resource damage in our work areas for sustainability as low as possible and, if possible, to eliminate it.
Our hotels in addition to the documents and projects such as zero waste, green star, environmental management, disposal and donation,
it has also taken steps to become a bicycle-friendly hotel.
CORENDON & SPORT
Our Hotel, which has been in serving since 2013, hosts teams from different sports branches  from different parts of the world.
In addition, offers service in many regions of the world. It sponsors  for many sports branches under the Corendon  Airlines and Touristic brands.
♦Our bicycle-friendly hotel policy♦
As Corendon Hotels & Resort;
As part of sustainable tourism, we support alternative forms of tourism with our responsibility to nature for a more livable world.
With our services, which support the concept of a bike-friendly hotel, we are committed to helping you, our valued guests, to discover Antalya by bike, to spend a safe holiday with your bike and to make our bike-friendly hotel system sustainable through constant improvement to design.
The possibilities that we offer;
Secure parking for bicycles. (Bicycles are parked in the parking lot.)
Repair, basic maintenance tools for maintenance and repair,
Bicycle washing area,
Bicycle clothing laundry service,
A special prepared menu for cyclists,
Opportunity to sell energy gels and energy bars,
Cycle routes set by professionals,
Carbohydrate and protein based food options.
Cycling Routes
You will be able to discover every beauty  of  Antalya with its routes to historical ancient cities where you can be alone with nature. You can choose your own attractions with easy and challenging levels of difficulty and visit caves, forest, famous plateaus and ancient cities.
The routes that we have established will guide you visiting the areas that will make your holiday more enjoyable.
Menus
Bike Friendly Menu – 01
Bike Friendly Menu – 02
Bike Friendly Menu – 03
Grand Park Lara Sports & Football Facilities are 11 km away from the hotel , with 4 wide football fields (68 x 105) the hotel also provides all other sporting services for distinguished athletes.
Corendon weather forecast
Antalya, Türkiye